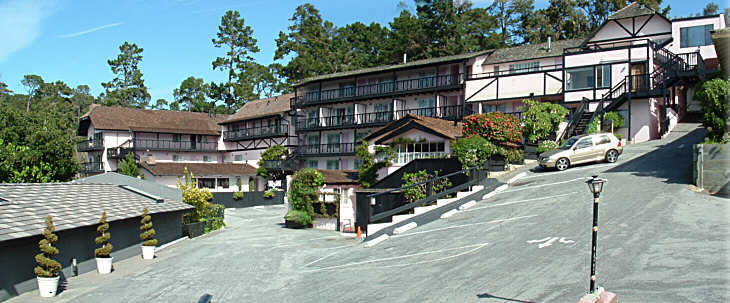 Hofsas House has one of the most pet friendly hotels around, and you'll realize it from the moment you and your pet check in. All pets receive their own gifts including a Frisbee and special treat to start their vacation. Carmel comfort for you and your furry friends! For the month of November 2012, dogs stay free! You also receive a complementary doggie welcome package upon arrival!
Everybody needs a break, including your four-legged friend! Bring your pet for a one-night stay at the pet friendly Hofsas House and chase your blues away. Hofsas House makes it easy with a great rate, an in-room bed for your furry friend and a special Frisbee to take to beautiful Carmel Beach! Make your pet the first on the block to have a Hofsas House getaway!
Don't forget to meet our Pet Concierge Cajun! He is featured in the November issue of Carmel Magazine.