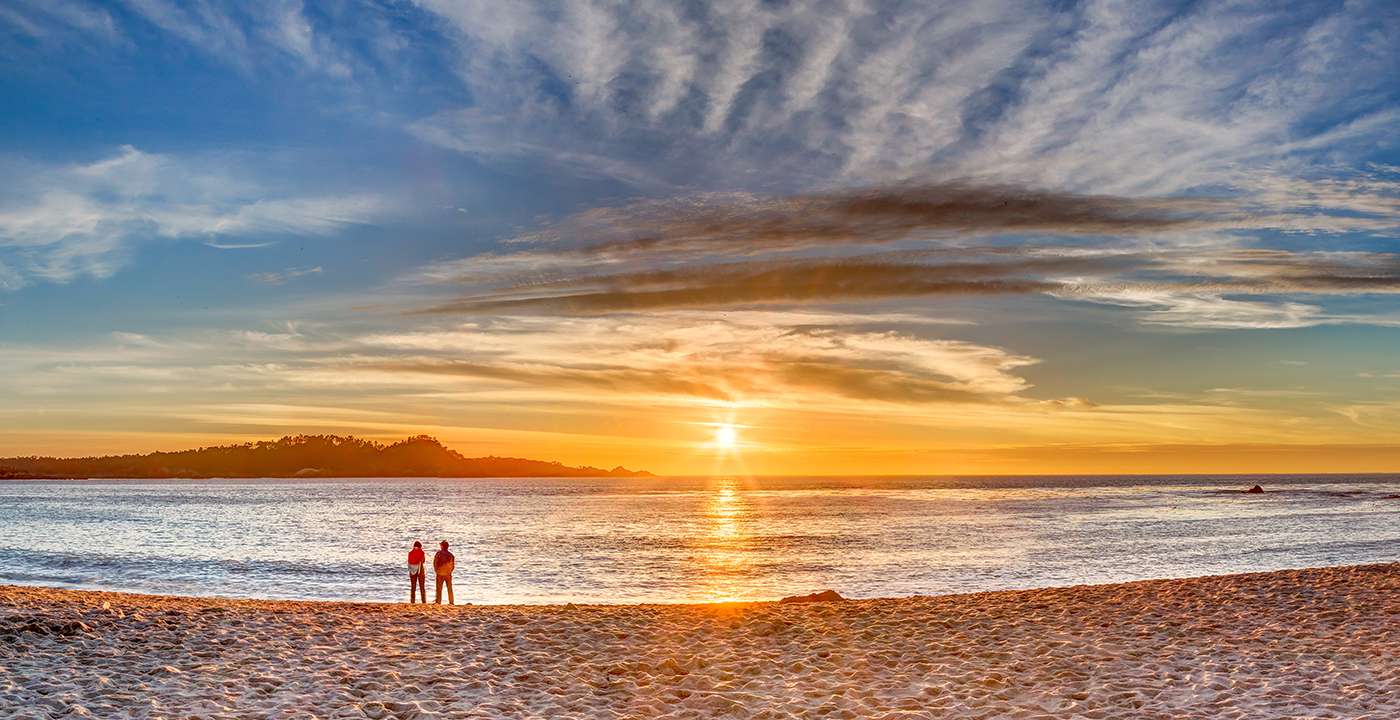 At the Hofsas House Hotel We Believe Romance Reigns in Carmel by the Sea!
The town is storybook pretty: narrow streets lined with quintessentially charming cottages. Add to that the seaside charm of waves crashing on rocks and soft sand beaches that tempt you to linger longer, and it's hard not to find serenity and peace around every corner. Carmel-by-the-Sea is a wonderful village for a romantic retreat, arm-in-arm walks on the beach, and quiet candlelit dinners.
While Carmel-by-the-Sea is also a great family destination sometimes you need to plan a romantic escape. The town offers the best for families and romance! If you are taking a romantic getaway for 2, be sure to:
Dig your toes into the sand at the foot of Ocean Avenue, pop open a bottle of local vino, or snag a custom-designed picnic basket from the one of the many nearby restaurants.
You can also take a walk or—if you have access to a car—a cruise along Scenic or 17-Mile Drive.
Another great trek is to head down the path that weaves through the forested canyon to San Carlos

Borromeo

de

Carmelo

Mission, where you can take a tour or simply wander through the beautifully restored

18th

Century buildings.
Nothing beats just window-shopping through the one square mile of downtown, especially if you're an art lover. The village's past and present incarnations as an artist colony imbue it with a dignified yet slightly Bohemian aura.
For the serious romantic, sunset brings a whole new sensibility to Carmel, and it's impossible not to be swept up in all the possibilities.
Or just take moonlight stroll through the streets of Carmel-by-the-Sea.
No matter how you choose to fill-out your romantic retreat to Carmel, you can rest assured that finding ways to make the getaway truly special is infinitely easy. You'll fall in love over again—not just with each other, but also with Carmel itself.