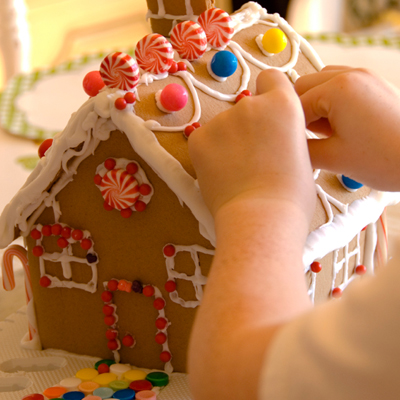 Create a gingerbread house to take home and display throughout the holidays. Children will receive one gingerbread making kit, hot cider and a cookie for a $25 donation to the Carmel Public Library Foundation. Adults that want to attend will receive a glass of wine or sparkling wine or mimosa from a local winery and can enjoy a gourmet cheese and fruit tray for a $10 donation to the Carmel Public Library Foundation. Additional glasses of wine can be purchased for a $5.00 donation.
Where: Hofsas House at San Carlos & 4th Ave., Carmel, at the meeting room poolside!
When: Saturday, December 9th, 2017
Time: 10:30am or 1:30 p.m.
Cost: $25 per gingerbread house which includes a cookie with hot chocolate or coffee. Adults may purchase a glass of wine with small bites for $10.
Reservations: Limited reservations available. Contact Carrie at (831) 624-2745or carrie@hofsashouse.com to make a reservation.