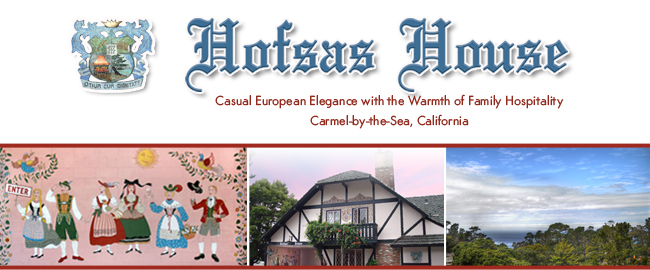 Cinq Mondes Spa Carmel is the French cosmetic company's first and only Cinq Mondes spa in the United States and serves as the company's flagship location in the U.S. Cinq Mondes Spa Carmel combines tradition, beauty, authenticity, and luxury, allowing guests to enjoy a soothing sensory voyage of the five different worlds in the nearby Crossroads Shopping Center in Carmel.
Cinq Mondes has gathered a selection of traditional treatments from around the world that are remarkable for their quality, authenticity and ceremonial traditions.
Hofsas House is partnering with Cinq Mondes to offer guests a relaxing and soothing spa package that includes a 60-minute massage or facial. Cinq Mondes' signature facial is the "Ko-Bi-Do" for its unique use of Dermapuncture, or "acupuncture without needles," as an anti-aging facial and its signature massage is the Moroccan massage. Price is $120 per massage or facials. All Hofsas House guests will get a special gift from Cinq Monde
This special package must be booked at least 72 hours in advance and is subject to availability.
To learn more about our packages go to http://www.hofsashouse.com/