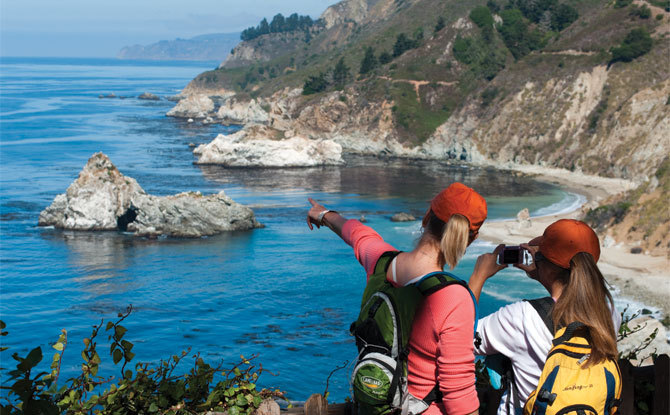 Along with the nearby Monterey Bay Aquarium and nature-friendly Point Lobos, there's a world of fun for kid's right here in Carmel-by-the-Sea. Outdoors or in, a host of activities keep young visitors happily occupied from morning 'til bedtime.
Here are our favorite family friendly activities:
Explore Carmel's beautiful white sand beach and adjacent tide pools.
Take a hike through Forest Hill Park and Mission Trail Park.
Attend surf school. Drop by the Carmel Youth Center.
Rent bikes. The Hofsas House Hotel concierge can you help you coordinate.
Take in 9 holes or a golf lessons for kids at the Peter Hay Golf Course at Pebble Beach.
Picnic and hike at Point Lobos!
Rent a family kayak from Adventures by the Sea.
Young artists can make their own creations at Glazes Studio, a colorful, fun, and playful place for kids of all ages.
See a show like The Wizard of Oz at the outdoor Forest Theater.
And be sure to visit the very cool Carmel Children's Library.
For more information check out the website at the Carmel Chamber of Commerce. http://www.carmelcalifornia.org/things-to-do/Family_Friendly.aspx
Our staff is frequently asked what they like to do with their families. Here are our staffs Family Friendly Picks … drumroll please.
Mission San Carlos Borromeo del Rio Carmelo
The beautifully restored Carmel Mission. Still a working church and school, take time to explore the park-like grounds. Even young ones will appreciate the quietness of the Basilica, even if for just a few minutes. Direct your kids to the nativity scene in the back left-corner of the Basilica. According to volunteers it's like no other in the world, because of something tastefully hidden in it's midst. Challenge your kids (and yourself) to figure out what "it" is. (I don't want to give away the surprise.) Check it out, if you're stumped, grab a volunteer to help in the search.
Ocean Avenue
Tree-lined Ocean Avenue is a shopper's dream. Start in the park across the street from Tiffany and Co. Once the kids have rolled around in the grass for a bit, start window shopping your way to the waves. Kids don't like to shop? No worries. Have them count the dogs. Trust me, there's so many, they'll lose count more than once. Even better, have your kids hunt for the numerous water bowls hidden among the flowers for thirsty hounds out on the town. Dogs dig Carmel.
Get Sandy
Carmel-by-the-Sea has one of the most beautiful beaches. Just keep heading down Ocean Drive, and you'll be rewarded. The beach is leash-free, so dogs and kids run freely in the sand. Ask for a free Frisbee to take with you to the beach.
Share your favorite family friendly activities to do in Carmel-by-the-Sea on our Facebook page http://www.facebook.com/hofsashousehotel.
Summer is almost here. How will you plan your family's summer get away?