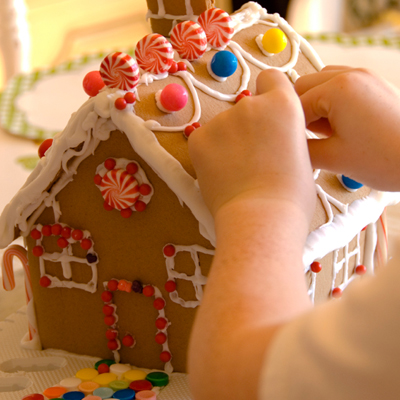 The Theis family is celebrating more than six decades of European hospitality at its beautiful Bavarian-inspired Hofsas House Hotel, which is as charming as the town itself. With firm roots in the past, the family is looking toward the future by keeping abreast of guests' every need.
You are invited to celebrate The Holidays with the Hofsas House at their Fourth Annual Fundraiser for The Carmel Library Foundation with a Gingerbread Making afternoon for the family.
Create a gingerbread house to take home and display throughout the holidays. Children will receive one gingerbread making kit, hot cider and a cookie for a $25 donation to the Carmel Library Foundation. Adults that want to attend will receive a glass of wine of award winning Monterey County wines from Twisted Roots Winery and can enjoy a gourmet cheese and fruit and tray for a $10 donation to the Carmel Library Foundation. Additional glasses of wine can be purchased for a $5.00 donation to the Carmel Library Foundation. (The $10 donation for adults does not include decorating a gingerbread house.)
Where: Hofsas House at San Carlos & 4th Ave. Carmel-by-the-Sea at the meeting room poolside!
When: Saturday, December 5th, 2015 (Two Times: Sign up for 10:30 a.m. or 1:30 p.m.)
Reservations: Limited reservations available. Call Carrie at the Hofsas House (831) 624-2745 to make a reservation.