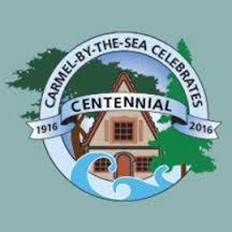 Hofsas House Hotel Announces a Special Package in Honor of the Hotel's 70thAnniversary November 2016 and Carmel-by-the-Sea's 100thAnniversary October 2016
In Carmel-by-the-Sea, the Theis family is celebrating seven decades of European hospitality at its beautiful Bavarian-inspired Hofsas House Hotel, which is as charming as the town itself. With firm roots in the past, the family is looking toward the future by keeping abreast of guests' every need.
Owner and General Manager, Carrie Theis, announced today a special package in honor of the hotel and Carmel-by-the-Sea's Anniversary.
Carmel-by-the-Sea Celebrates 100 Years
Celebrate Carmel-by-the-Sea's 100thAnniversary in October and Hofsas House Hotels 70thAnniversary this November with our History Tour! Delight in the special charms of Carmel on a leisurely, fun and informative two-hour guided walk past enchanting Fairy-tale cottages, through secret pathways, hidden courtyards and award-winning gardens. At the end of the tour, you'll feel like a local. Cost is $25 per person. For September 1 – December 31st, 2016, guess who book this package will receive aCarmel-by-the-Sea history book complimentary upon arrival (value $10.00) . Learn about the 100-year history of Carmel-by-the-Sea. When booking use promotion code: HHWALKS. 🎉🍾🎂 Promotion valid through December 31st, 2016. (block out dates apply)
Comments