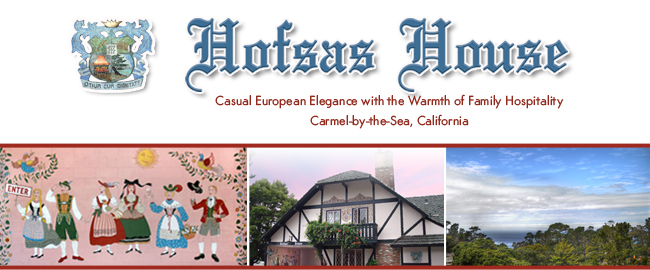 From its beginnings more than a century ago, visitors have ventured to Carmel-by-the-Sea to take in its breathtaking natural beauty and feeling of timelessness. Early on, the City's founders had the vision to preserve their unspoiled gem by taking specific measures such as banning streetlights, fast food franchises, and street vendors. That tradition continued when Carmel-by-the-Sea later became one of the first cities in California to prohibit Styrofoam.
Recently, the City of Carmel, its businesses, and residents have worked together to continue these efforts amid 21st-century concerns—by ensuring that the seaside village remains a top destination for eco-friendly vacationers.
Did you know?
The City of Carmel-by-the-Sea is the first on the Monterey Peninsula to ban plastic single-use disposable items such as beverage straws, cup lids, and utensils. All restaurants and food vendors operating in Carmel now utilize only compostable or recyclable options for food packaging. That means even straws and to-go utensils are fully compostable or recyclable.
And, not only does the Village offer a choice of more than 50 delicious dining options all within a walkable square-mile, but so many -- from Basil to Carmel Belle and La Balena to Village Corner (to name just a few) -- are focused on farm-to-table dining. Menus are based on seasonal products, locally grown produce, organic ingredients, and fresh wild and sustainable seafood.
Where is our favorite Eco Friendly place to shop?
This lifestyle store focuses on the eco-friendly like nontoxic paints and organic cotton baby clothes. There's a stylish collection of reusable water bottles by the New York City company S'well.
Prices from $2.50. San Carlos Street between Seventh and Eighth Avenues; 831-624-1222; ecocarmel.com
Comments