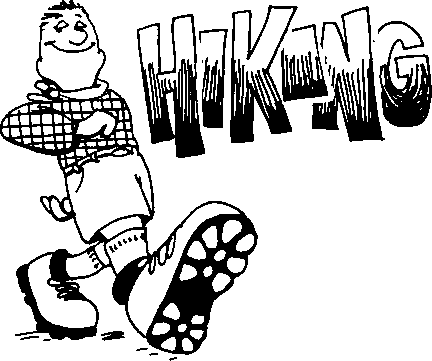 The team at the Hofsas House in Carmel-By-The-Sea loves the great outdoors and exploring the Coast. We offer the perfect European ambiance for hikers! Within minutes of the hotel, you can experience hikes in Pebble Beach, Carmel Valley and Big Sur hiking trails ranging from tranquil walks along a coastal waterfall to miles-long ascents through the redwoods and into the rugged wilderness. After a day of hiking, relax your tired muscles in the hotel's heated swimming pool or European dry saunas.
This September we invite you to try two new hikes we have found and love!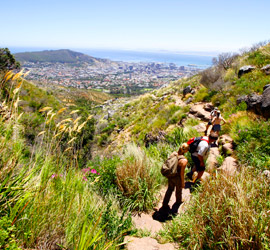 Bird Rock to Indian Village – Pebble Beach
This casual day hike is a great break from the usual 17-mile Drive for those who want to explore the Del Monte forest that reaches into Pebble Beach. Start at Bird Rock on the coast and begin a stroll up the coast to Seal Rock before venturing across the sand dunes inland through Monterey pines towards Indian Village. After one mile you will arrive at a grassy picnic area with a log cabin, named Indian Village for as it was thought to be used by the Costanoan Indians as a spa before the Spanish missionaries arrived in the 1700s.
Duration: 1 hour
Length: 1.5 miles
Difficulty: Beginner/ Casual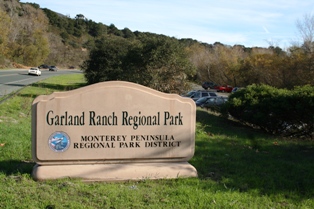 Buckeye Nature Trail – Garland Ranch Regional Park, Carmel Valley
Named for its shady Buckeye Trees, take the Buckeye Nature Trail at Garland Ranch Regional Park in Carmel Valley for a moderate hike any time of the year. Hike along the trial and stop frequently to learn more about the flora that reside in the Carmel area, as well as how natives and settlers used the plants as medicines and foods. Make sure to grab a map of Garland Ranch at the visitor's center so you can continue the exploration of the favorite local hiking spot!
Duration: 2 hours
Length: 2 miles
Difficulty: Moderate
From September 1 - 30, 2012 the Hofsas House explores nature with its special Hiking Package. Mention this Hiking Packing when reserving a minimum of two nights and receive a $25 gift certificate to 5th Avenue Deli, the perfect place to get your picnic for the hike. 5th Avenue Deli is located only 2.5 blocks from the hotel. When booking online, indicate HHNature to receive this gift certificate upon arrival. This offer is not valid with any other discounts or promotions.
Comments