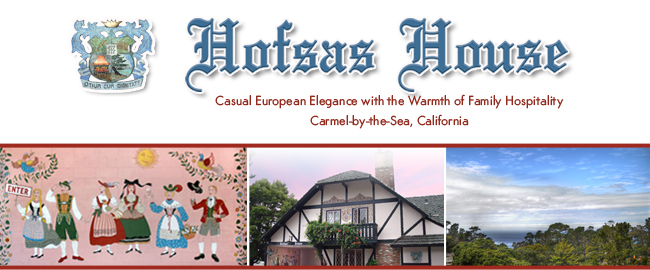 It's time to bid aideu to 2012 and welcome New Year 2013 with great fun and enthusiasm. As the New Year dawns, everyone is getting in the spirit of grand celebrations. The team at the Hofsas House in Carmel-By-The-Sea wishes you a warm and heartfelt New Year to your loved ones.
Start the New Year with preserving those memories that you cherish so much! Did you know? The Hofsas House offers the perfect crafters getaway! Think of the Hofsas House as a girls get away for quilting, knitting, scrapbooking, sewing, cross stitching, stamping, and more. Bring a group to Carmel and utilize the hotels spacious, secure and well lit poolside meeting room with full kitchen and fireplace.
The Hofsas House Hotel installs special lighting to add to the natural light that comes into the room. Groups can also make use of the hotels kitchen. Learn more about our special offer click here.
Happy New Year!
Comments